Clients Who Love

ImprovTalk

Training Programs
for Conferences, Trade-Shows, In-Service Days & More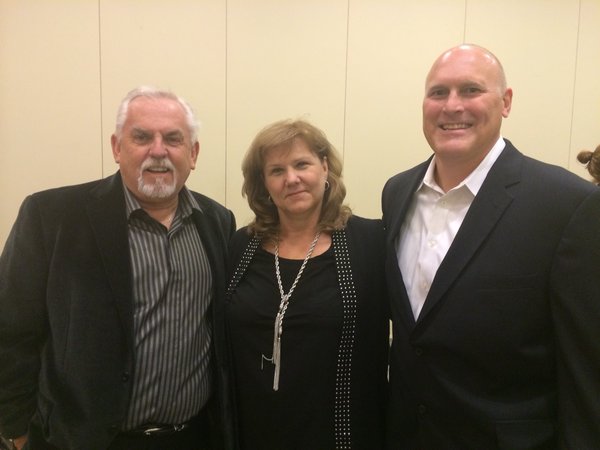 "Your workshop teaches the same principles that Pixar uses to make successful movies and to be a successful company."
– John Ratzenberger, the voice of Hamm in Toy Story, John in WALL-E and many more Pixar characters. Oh, and of course, Cliff from Cheers!
Everyone was raving about Ellen's workshop last night.  Thanks again for the wonderful event!
Dr. Christine Shumard-Sauer, Development Chair, Volunteer Engagement Committee,
Healthcare Businesswomen's Association, Chicago Chapter
ImprovTalk put on by far the most engaging and exciting workshop we've ever had.  I learned
how to better engage people and get them interested in the conversation, "yes, and" ideas and
not shoot them down… that is really where success comes from.
Brian Neuwirth, Unex Manufacturing
Ellen Schnur led a workshop for a leadership team where I work. It is still being talked about
months later! And co-workers who were afraid going in came out wanting to do it again. It was
fun, created a sense of team, and brought people out of their shells!
Jen Ciolino, Dow Corning
Jim's story of overcoming obstacles along with the strong messages on adaptability and attitude
were well-received. The group was clearly engaged by your first-hand stories and the
connections between your experiences and business success.
Glen Roberts, Program Manager, Global Logistics, Abbott
If you're looking to boost the creativity and collaboration of your team, Ellen Schnur's Improv workshops are a rich source of practical strategies that get results. Her positive, dynamic style of presentation makes the learning so much fun. Ellen's insights and feedback played a vital role during my journey to winning the World Championship of Public Speaking.
Pres Vasilev, 2013 World Champion of Public Speaking
I really got a lot out of the seminar with ImprovTalk today. It was really enlightening!
Nathan Andrews, President, Morse Manufacturing Co.
ImprovTalk gave a very very engaging presentation with all kinds of things you can use in the
workplace.  Ellen & Jim did a fantastic job together and we are already looking in to bringing
them back.
Liz Richards, CEO for Material Handling Equipment Distributors Association
I have taken Ellen's improv workshop and she is phenomenal! You learn while having fun at the
same time!
Joan Moore, Former Chicagoland Toastmasters District Governor
Ellen & Jim's session was super motivating and it gave us some really great ideas on how we
can better communicate with our employees throughout our organization.
Kim Prevost, eBS, a Mechdata Company
We had a tremendous experience with ImprovTalk!  A lot of interaction, and the participants
were very enthusiastic.  They learned how they come off to their staff and got practical tools on
how to better engage people.  It was a great experience with a lot of take aways.
Kathy Cotter, Membership Manager, MHEDA
Jim delivered a highly engaging speech that had us sitting on the edge of our chairs, laughing,
and rooting for him. Thanks Jim for inspiring our colleagues.
Anne M Lawrence, Director of Outsourcing, Aon Hewitt
I have taken one of Ellen Schnur's workshops and I LOVED it! I highly recommend Ellen's
work. All great things for people building businesses they love! A great idea for businesses
looking to build team skills.
Staci Page Oien, Business Owner
At one of my #TEDxIIT events, Ellen Schnur did a fabulous job warming up the audience both
pre-show and during the break. They could not have enough of Ellen. Her workshops will
change your outlook.
Amy Segami, Business Owner
I felt so empowered from Ellen's workshop. I look at it as a benchmark in my life, and now, it
won't be so hard to get up in front of people!
Cat Wallace, Engineer
I'm in awe of Jim's ability to customize his presentations and tailor his message and approach to
the audience. Jim's message resonated well with the audience and the attendee experience was
enhanced with the opportunity for attendees to meet and greet and receive autographs.
Brian Langerman, Director Technology Industry, Smith Bucklin
Jim's message about perseverance and confidence was powerful. If you are looking for a
memorable, motivational speaker who has a compelling personal story that can be applied to a
variety of business and life lessons Jim is your man.
Sean Samet, Association Executive Focused on the Wallcovering and Paper Industries