About Ellen Schnur & Jim Mecir
Another workshop. Another yawn. Oh no, it isn't! ImprovTalk isn't your ordinary workshop or keynote address! Audiences laugh out loud while learning, practicing and implementing the skills that lead businesses to succeed.
Former MLB Pitcher and New York Hall of Famer, Jim Mecir and Improviser and Trainer, Ellen Schnur team together to help audiences take their professional skills to a whole new level with enhanced communication, collaborative team building and innovative creativity.
Each inspiring story from the pitcher's mound translates directly to a business lesson and is practiced through interactive group activities. Everyone works and laughs together creating a relaxed atmosphere that encourages camaraderie, creative thinking, collaboration and quick responses.
Together, Ellen and Jim instill confidence, reignite creativity and open communication channels. Audiences leave knowing they are equipped to help employees, teams, leaders, businesses and organizations work better together to achieve individual, team and company goals.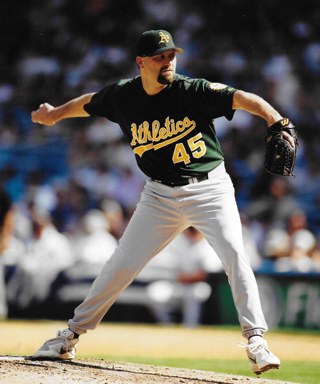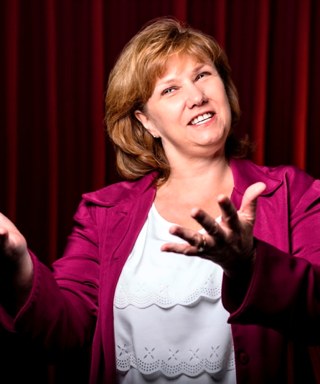 Jim Mecir
As a Major League Baseball Pitcher for 10 years, Jim Mecir knows how to build better teams. Through Jim's compelling stories and jaw dropping experiences, he inspires audiences to take time to integrate each other's strengths and challenges in order to form successful teams and organizations.
A retired Major League Baseball Player and a New York Hall of Famer, Jim Mecir is also a graduate of Ellen's Improv Performance Program. With a lifetime dedicated to overcome the challenges of being born with a clubfoot, Jim achieved his dream to be a Major League Baseball player.
Not only did he become a MLB pitcher, he exceeded expectations, earned his honorable reputation and received significant awards. His unorthodox delivery gave him a powerful screwball, leaving him as one of the last pitchers to throw a screwball.
In 1996, Jim was on the New York Yankees, the year they won the World Series.
In 2002, Jim played for the Oakland Athletics, the team that inspired the bestselling book and movie, Moneyball: The Art of Winning an Unfair Game.
In 2003, Jim received the Tony Conigliaro Award, which is given to the MLB player who most effectively overcomes adversity to succeed in the sport.
In 2016, he was inducted into the New York Baseball Hall of Fame.
With an extraordinary career, Jim's passion is to help others understand how to truly be an impactful team player. Jim pitches powerful experiences of adversity, adaptability and resiliency that instill confidence, broaden acceptance and invigorate the core of work life.
Ellen Schnur
As Founder of ImprovTalk and Improviser, Ellen Schnur brings keynotes, workshops and presentations to a whole new level! Ellen steps off the stage to lead audiences to disrupt themselves and ditch fear, let go of judgment and seek new possibilities in every career role.
Equipped with both formal improv training from the highly acclaimed Second City, IO (Formerly Improv Olympic), many improv masters, and with 25+ years in a corporate career that scaled to management positions, Ellen successfully injects learning with energy, laughter and fun to produce immediate results.
No more boring PowerPoints! Ellen's style adds a unique twist to teach audiences while they laugh out loud. Each compelling business lesson is practiced through interactive group activities and then tied directly to your business. Her exercises create a supportive atmosphere that encourages camaraderie, creative thinking, and quick responses.
No matter the skill or subject, combining research with best practices and applied improvisation perfectly paves the way for Ellen's approach to have fun while interacting with the audience and helping them learn new skills that they are able to practice, retain and implement immediately.